Buah Merah and Papuan People (3)
Distribution of Buah Merah in Papua
From our investigations, Buah Merah is relatively widely planted in entire Papua from the highlands and lowlands.
But the highest density is seen at the highland areas including areas of Baliem valley, Maoke mountains and Arfak mountains where the plants are naturally grown or cultivated.
Among these montaいne areas, Buah Merah trees are tended in Nothofagus forest over the range of 1500~2800 m above sea level (8).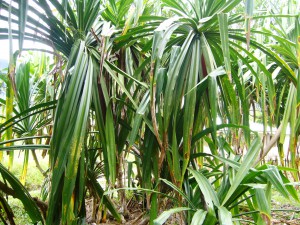 Buah Merah Tress. Three fruits are seen.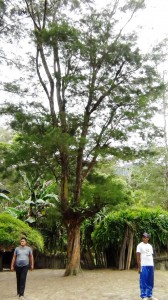 Nothofagus tree in Bliem basin
However, Buah Merah is traditionally taken as daily foods in Baliem valley and its vicinity areas and Maoke mountains areas only.
In these areas, local government and Christian association recommend the native folks to plant Buah Merah trees for their health and sales.
People living in the lowlands have no custom to receive it, and Buah Merah fruit is not easily accessible and available for the lowlanders.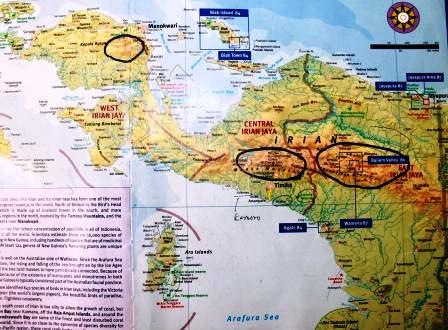 Within Papua in Indonesian territory, there are three main areas encircled for Buah Merah
Buah Merah trees are naturally grown and specifically cultivated in the highland areas of Papua as described above.
They seem likely to be originated in Papua and to be rare and unique plant species.
Therefore, Buah Merah is forbidden to bring it out of Indonesia and to get any patent without permission of Indonesia Government.
In 2007, Center for Agro-Based Industry, Ministry of Industry, Indonesian Government and M&K Laboratories Inc. , Japan entered into Material Transfer Agreement (MTA) based on biodiversity treaty of the United Nations, 2003.
In addition, Buah Merah is subject to collaborate in research and development following Memorandum of Understanding (MOU) with both parties